Here's our List of Business Marketing Tools for Professionals & Entrepreneurs:
Experts, Authors, Speakers, Coaches, Consultants, Bloggers, Online Marketers, Missionaries, Pastors, Newbies!
If you want to create high converting landing pages, squeeze pages, launch pages, sales funnel, optin-pages, membership sites, authority blogs, etc., all at lighting speeds (withouth hiring pros, learning to code and all the techy stuff) then Optimize Press is for you. Smmmhh it's so simple, even we use it! Yes, we run Optimize press on our sites. We've tried it, prove it, and love it. You would too. Start creating your pages or site today with Optimize press.
Stop playing the rat-race game and start truly living the life of your dreams! Instead of chasing a dead-end job or career, why not Live off Your Passion? Get paid for what you're truly worth. Get paid for work you love. Get paid to work when you want to, how you want to, and with whom you want to. Best of all, you can earn the kind of living and enjoy the kind of lifestyle you crave without spending a fortune on a degree and all that mess. You can earn a substantial income and have the lifestyle you're always wanting by discovering your passion(s) and building that into a meaningful career. Who knows, you might just change the world while you're at it. Go ahead. Live your legend.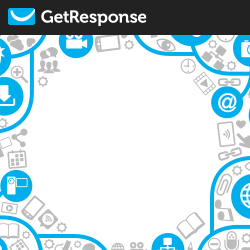 GetResponse is a feature-rich email marketing solution, fully scalable and capable of handling both small and very large lists (1 million+ subscribers). For over 10 years, it has provided easy-to-use, self-service applications and expert support for creating and managing email and video marketing campaigns, newsletters, and autoresponders that convert contacts into customers. Through responsible and fully automated list hygiene, anti-spam practices and established relationships with major Internet and Email Service Providers, GetResponse has maintained the highest possible deliverability standards for over a decade, ensuring that our customers' messages deliver the highest possible return on their email marketing investment.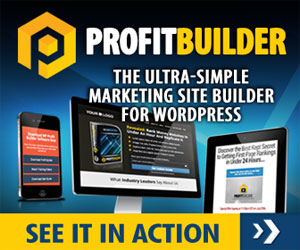 WP Profit Builder is an alternative cousin to Optimizepress and lets you easily create online maketing sites with a breeze. If You Can DREAM it, You Can BUILD it. Transform ANY Site into a Profit Powerhouse with this plugin. Over 60+ Pre-Designed Lead, Sales, Webinar, Membership, and Marketing Layoutsto choose from plus its Easy-to-Use Drag and Drop Marketing Page Builder Works with ANY WordPress Site. Now you can be a Marketing Master in Minutes with ZERO Coding or Design Skills… Just Click and GO!
The Ultimate Video Marketing and creation toolkit for businesses, entrepreneurs, bloggers, speakers, authors, experts, newbies, and even advanced marketers is here! Optimize Your Video 3.0 put a video team in your corner so your business can be limitless and dominate the new world of information sharing. As you know, people are reading less and less so most online pros are using videos to get their message out. This secret arsenal helps you to gain viewership, boost response, sell more, increase conversions, and simplify your marketing. You owe it to your business and audience, get your hands on this step-by-step video creation tool kit and Optimize Your Videos today.
When it comes to hosting services, we really trust and rely on Bluehost. Currently, all our sites are hosted by Bluehost. With their unbeatable technology and unlimited everything (unlimited domain hosting, unlimited hosting space, unlimited email accounts, unlimited file transfer), What more can we say? Oh, did we mention they're simple and secure? Hey, we use them, you should too 🙂
Need a shortcut where you don't have to worry so much about making money online, fancy websites and whiz-bang tools? How would you like then to simply Clone The Entire Internet Business System of a successful young millionaire and rake in mad dough for doing so? Even Billionaire coach, Bill Bartmann and New York Times best-selling author, Rober G. Allen love this kid! If you're struggling to make it online, then you really should check out and act on this Passive Income system and start your multiple streams of income empire. We too have tested it, and it's not about hype. Watch the video and see.
Have you been thinking about quitting your job in the past week or month? Do you need more fulfillment in your career without having to jump ship blindly? Well, you don't have to. You can find and do work you love before quitting your day (or night) job. The Live Off Your Passion guided-discovery course can help you unlock your passions and hold you by the hand as you implement effective success strategies already proven by over 70,000 people in 182 countries. Scott Dinsmore is the brain behind this one, and he lives what he teaches. (You can check out his TEDx talk on YouTube here). It's high time to Live Off Your Passion and get paid for it.
If you want to start an online business, check out these recommended programs. Starting an online business where you can make passive (multiple streams of) income does not have to be a headache. Whether you're a (or aspiring to be) speaker, coach, entrepreneur, expert, author, consultant, blogger, email marketer, affiliate marketer, or a complete newbie, simply click below to get your internet business started now.



Disclosure: "We recommend you bookmark this page for your reference and convenience. Please note that, while we do our due diligence to research, try, and use some of the business and marketing tools for entrepreneurs listed here, some are also affiliate links, (at no additional cost to you) — so we'll earn a commission if you decide to purchase.  We have experience with these products/programs and can recommend them because we use them in our business, they are helpful, and it's not because of the small commissions we make should you decide to buy something.  Only buy these programs/products if you feel you need them or that they will help you achieve your goals. No promise of earnings intended. Results will be dependent upon your own level of implementation and drive. All the best to you in your online business endeavors."